Pirates Textbooks
Browse New & Used Pirates Textbooks
Do you love the excitement of a good tale about pirates? Buy cheap pirates textbooks now and discover all kinds of tales about these very people. Our juvenile fiction area has stories of all kinds but these are certainly very popular. Look out for stories about the Black Pearl, not to mention popular books such as Treasure Island. Other titles such as The Pirate, Big Fist and Me; Pedro the Pirate, and Pirates: Or the Truth about Life on the High Seas are also available. Make sure you have the best chance to get the cheapest deals on all manner of great pirate books today. Affordable prices are easy to find here, and you can sell back your books as well at any point. That's thanks to our buyback system, which we are sure you will love just as much as our other services. Get on the high seas today!
Results 1 - 15 of 15 for Pirates Textbooks
1.
Treasure Island
by Tim, Hamilton, Avi, Wyeth, ...
ISBN: 9780689832123
List Price: $5.99
2.
Black Pearl
by O'Dell, Scott
ISBN: 9780440411468
List Price: $6.99
3.
4.
5.
6.
Space Pirates
by Orme, David, Savage, Paul
ISBN: 9781598890167
List Price: $21.26
7.
8.
9.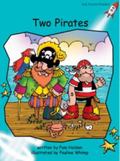 10. 11.
12.
Dead Cool
by Clover, Peter, Garvey, Brann
ISBN: 9781598891003
List Price: $21.26
13.
14.
Treasure Island
by Tim, Hamilton, McGuinn, Nic...
ISBN: 9780521485685
List Price: $11.00
15. Showing 1 - 15 of 15 - Browse More Pirates Textbooks for Sale