Short Stories Textbooks
Browse New & Used Short Stories Textbooks
Sometimes we don't have time to read novels, but it doesn't mean we don't still want to read some good fictional stories. You can buy cheap short stories textbooks in the romantic genre right here and now, as we have dedicated this very section to these types of books. Look for Two Novels from Ancient Greece: Callirhoe and An Ephesian Story: Anthia and Habrocomes; New Zealand Love Stories: An Anthology; For Auld Lang Syne; and Australian Love Stories: An Anthology. With more books available here as well, and all at discounted prices, you can be sure of finding the chance to buy used short stories textbooks that will engage your imagination. Romance certainly isn't dead - not between the pages of these books anyway! We buy back short stories books to add to our collection as well, so visit our site as often as you can to read more books.
Results 1 - 14 of 14 for Short Stories Textbooks
1.
2. 3.
4.
5.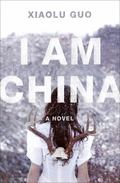 6.
7. 8.
9. For Auld Lang Syne
by Bonander, Jane, Parker, Lau...
ISBN: 9780681102590
List Price: $18.95
10. 11. 12.
Take Me Out
by Arden, Elley, Pace, Alicia ...
ISBN: 9781440579288
List Price: $12.99
13. 14.
Showing 1 - 14 of 14 - Browse More Short Stories Textbooks for Sale